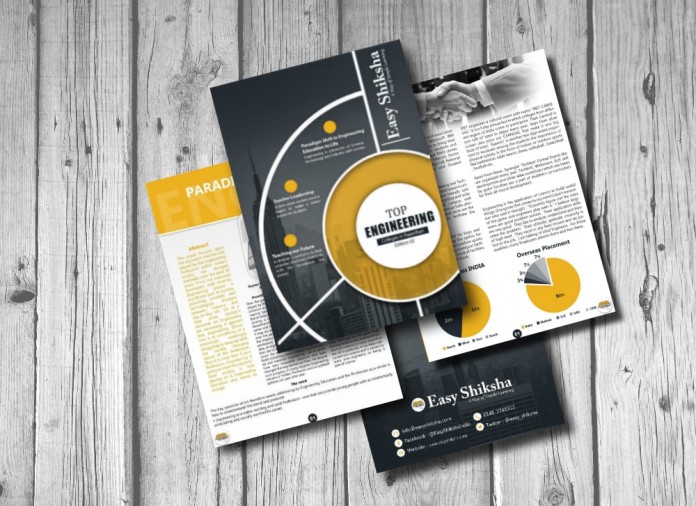 About This Edition
After the successful launch of our first issue, this is second issue of this educational magazine. This edition is targeting Engineering colleges in Rajasthan. We are making this list based on how they are performing in different criteria we have decided. Also this education is containing beautiful and wise words from the people. These wise persons have belonging to the same field as we are. In this edition we are talking about different topics coming from our guest articles. All the authors of these are articles are active members in educational communities. Our each edition is focused on different issues or subjects. This way we are always able to give you the best content. In nutshell we can say that this whole issues is published to spread knowledge of quality and better standards.
About EasyShiksha Magazine
EasyShiksha hold a respect in the field of the Education Industries. Founded in 2012, EasyShiksha is serving students and educators from past 6 years. We are fulfilling our vision and mission by providing quality content at our website and now we have braced our foot into the magazine world now. You can subscribe to our magazine from our website. Our magazine will focus on Education Sector news, new technology in field of education, details of colleges, universities and schools, courses that will help you with your career and many more.
Educational Magazine in India – EasyShiksha 2nd Edition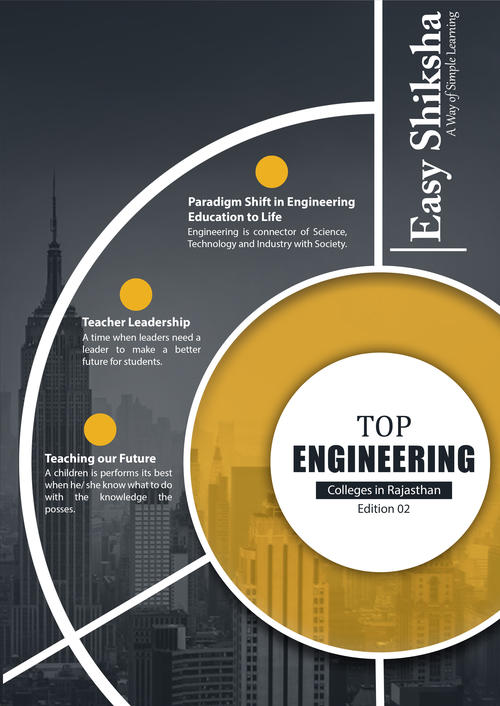 Top 10 Engineering Colleges in Rajasthan
Rajasthan is emerging as a hub of engineering education in India. There so many prestigious government and private engineering colleges in Rajasthan. Are you interested in studying technical education in Rajasthan. You Should Know which colleges are providing best infrastructure facilities, which one providing best faculty and labs.
What should we be teaching our future?
As education professional, we volunteer to empower tomorrow. We take up the task to build the future. The world is changing rapidly in all dimensions as social, economic, political and advancing technologies. Future Academic and Job Success of children Depends Not on What the Children Know, but What They Can Do with what they know.
Article Contributed By
Beena Singh
Dolphins High School
(Principal)
How hard is it to standout in the Indian Ed-tech sector?
There are many problems that arise when our country aims to get ahead with the global trends and begin its own form of educational technological advancements. A few of the problems can be dealt with simple marketing strategies or some clever design models. But there are other hardships that any Ed-tech company in India will surely have to face.
Article Contributed BY
Anish Passi,
Director at Neostencil, an Ed-Tech startup funded by the Times Group
PARADIGM SHIFT IN ENGINEERING EDUCATION TO LIFE AN EMPIRICAL RVS APPROACH
This paper focuses upon the argument that the role played by the Engineering Profession within today's society has changed markedly over the past 10 years. From the Industrial Revolution until recently, Engineering played a significant part in society, providing scientific and technological linkages between industry and day-to-day life.
Article Contributed By
Prof (Dr.) D G Mahto
JEC Group of Colleges, Jaipur
Teacher Leadership: Leaders of Development and Innovation
This current time is era of changing. Education is not untouched with it. Education is also evolving and with this it have changed its definition by a lot. Education is now focusing on not only educating students but also making them a better social entity. They are developing them better for society too.
How to make Education Interesting and Fun Again
Education is not just a medium to gain theoretical knowledge. It has changed it self but still we are using same old methods to educate students. This need to evolve too. Education must focus now on bringing knowledge with some practical activity. It is like just back when we were kids. We used to gain knowledge from practical things and game. Todays system need this upgradation. The kindergarten system need to be bring back again.
High-Skill Programming Jobs vs Engineers
India may be among top countries in numbers of engineers produced each year but when you look for quality into them, it gets trump by quantity. In 2011, National Association of Software and Service Company made some estimation about engineers. This estimation said that only 25% of IT engineers are good for jobs. This is status of 6 years back but still the pool is still empty. India is lacking in producing students with good quality and skills.
4 Engineers who Changed the World
An Engineer is a person who uses scientific knowledge to design, construct and maintain balance of problems and solution with innovation and creativity.
It is scientist who discover new thing but it is engineers who put it into motion.